COVID-19 Conference Updates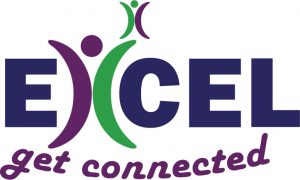 Excellence uniting Culture, Education, and Leadership (ExCEL) is a student organization and student success program designed to help new students find academic, social, and personal balance at Texas A&M. ExCEL has assisted thousands of students in making a smooth transition to college by orienting new students to the program through a conference during Howdy Week, cultivating relationships with peers and mentors, providing a sense of belonging through cultural engagement, offering academic support, and serving as a resource for transitioning into Aggie life.
In light of COVID-19 and the ever changing circumstances, this years conference will look a little different, we have made the decision to deliver the 33rd annual conference virtually. Registered participants will receive detailed information via email. Please feel free to reach out to our staff directly for any questions, excelco.ed@gmail.com

Membership Fee: $15 (one-time fee)
ExCEL Conference Date: August 22, 2020 (Virtual Delivery)
*There are a limited number of membership fee sponsorships available, please see the Membership page for the application.
Registration Opens June 1st!
Please contact us at ExCELCo.ED@gmail.com if you have any questions or concerns. We look forward to seeing you at ExCEL!